PEARL HARBOR AVIATION MUSEUM GIFT STORE
The Pearl Harbor Aviation Museum is a truly unique museum as it is the only aviation museum that is also a battlefield. Once you have had to opportunity to view the many aircraft in their collection, why not stop by the Gift Store before you leave? There, you may find the perfect gift for you, your family, or your friends. The Pearl Harbor Aviation Museum Gift Store is truly a very classy and unique gift shop with quality merchandise. At the entrance of the store, you will see a beautiful large-size painting that normally grabs the attention of every single visitor. By looking at it deeply for a second will begin to feel like you are in an airplane flying over Pearl Harbor Historic Sites and the Pearl Harbor Battlefield. It is a very strange feeling and it is very touching and strong.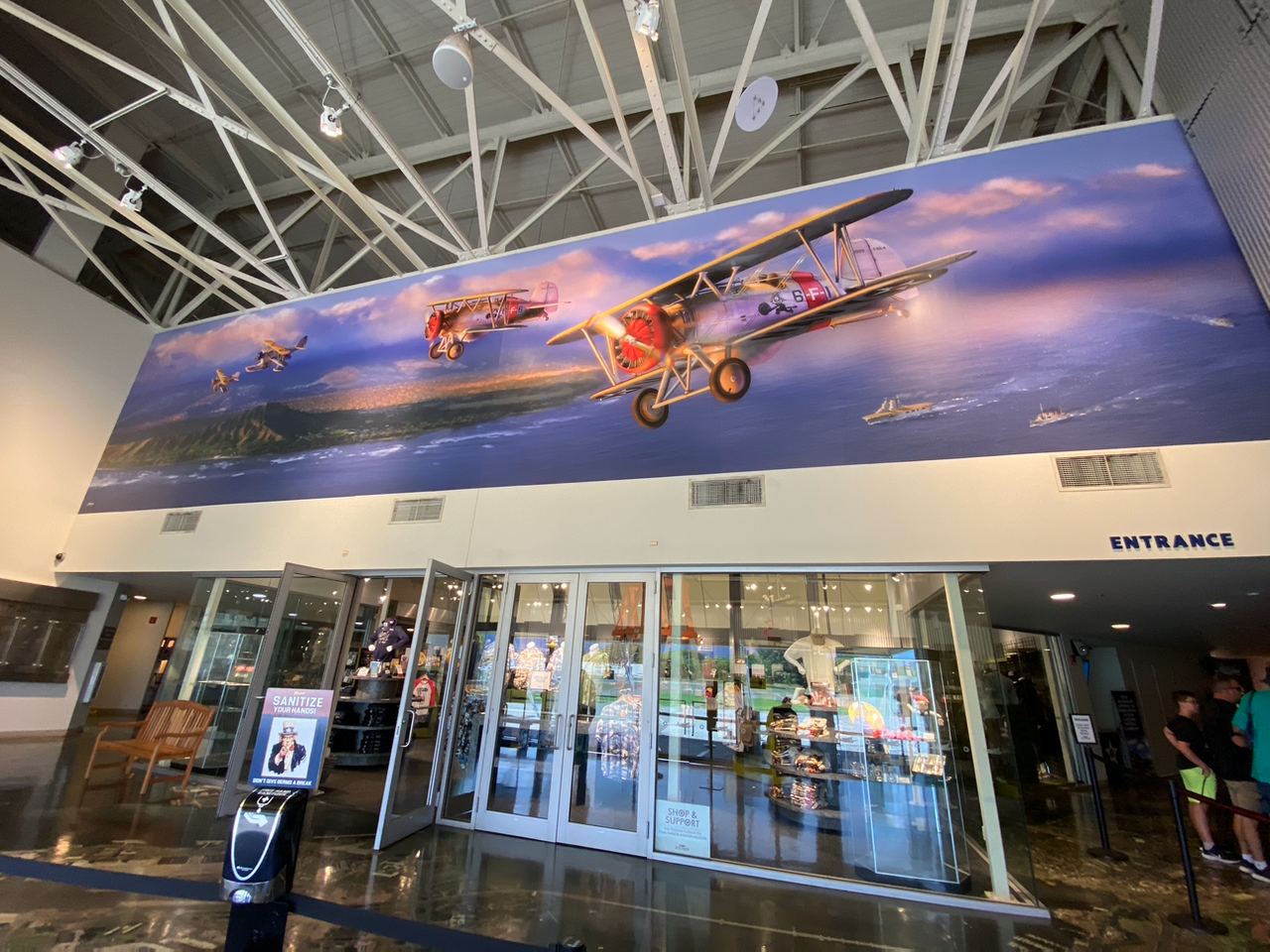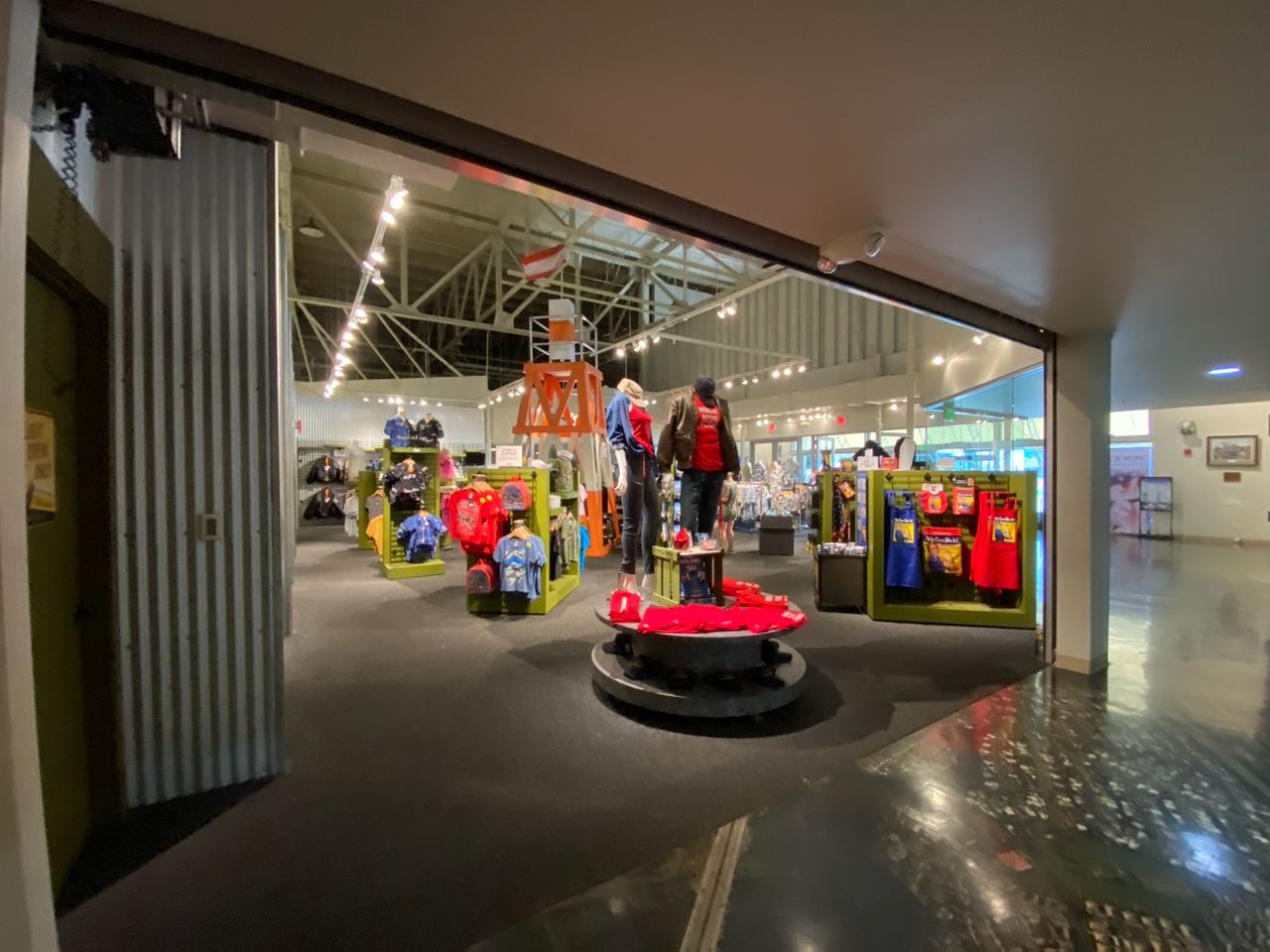 The Aviation Museum Gift Store is located by the entrance of the Aviation Museum. for picking up any last-minute gifts that may come to mind. The store is very colorful and classy compared to the three other gift shops. Possibly the first thing that gets your attention are its colors. Vibrant and fresh.
Aloha shirts are a common sight in Hawaii and have been increasing in popularity all over the world. In Hawaii, aloha shirts are in both casual and semi-formal situations, making them a versatile article of clothing. Aloha shirts are very common sights in offices all over Hawaii. So get yourself or that special someone a Pearl Harbor Aviation Museum-inspired aloha shirt. They are great for casual wear and are a classy way to let people know that you have been to Hawaii and the Pearl Harbor Aviation Museum and got something special from the Pearl Harbor Aviation Museum Gift Store.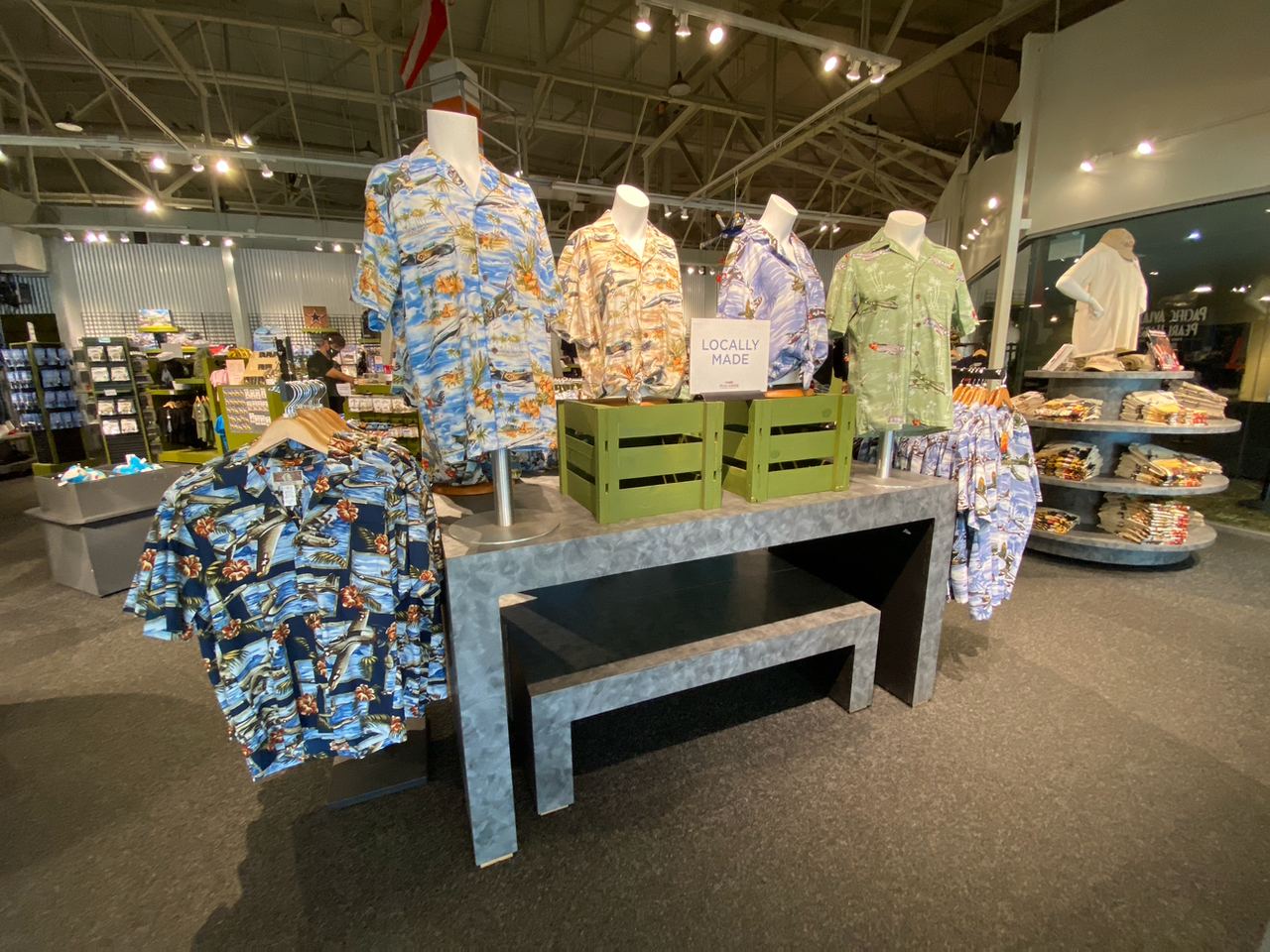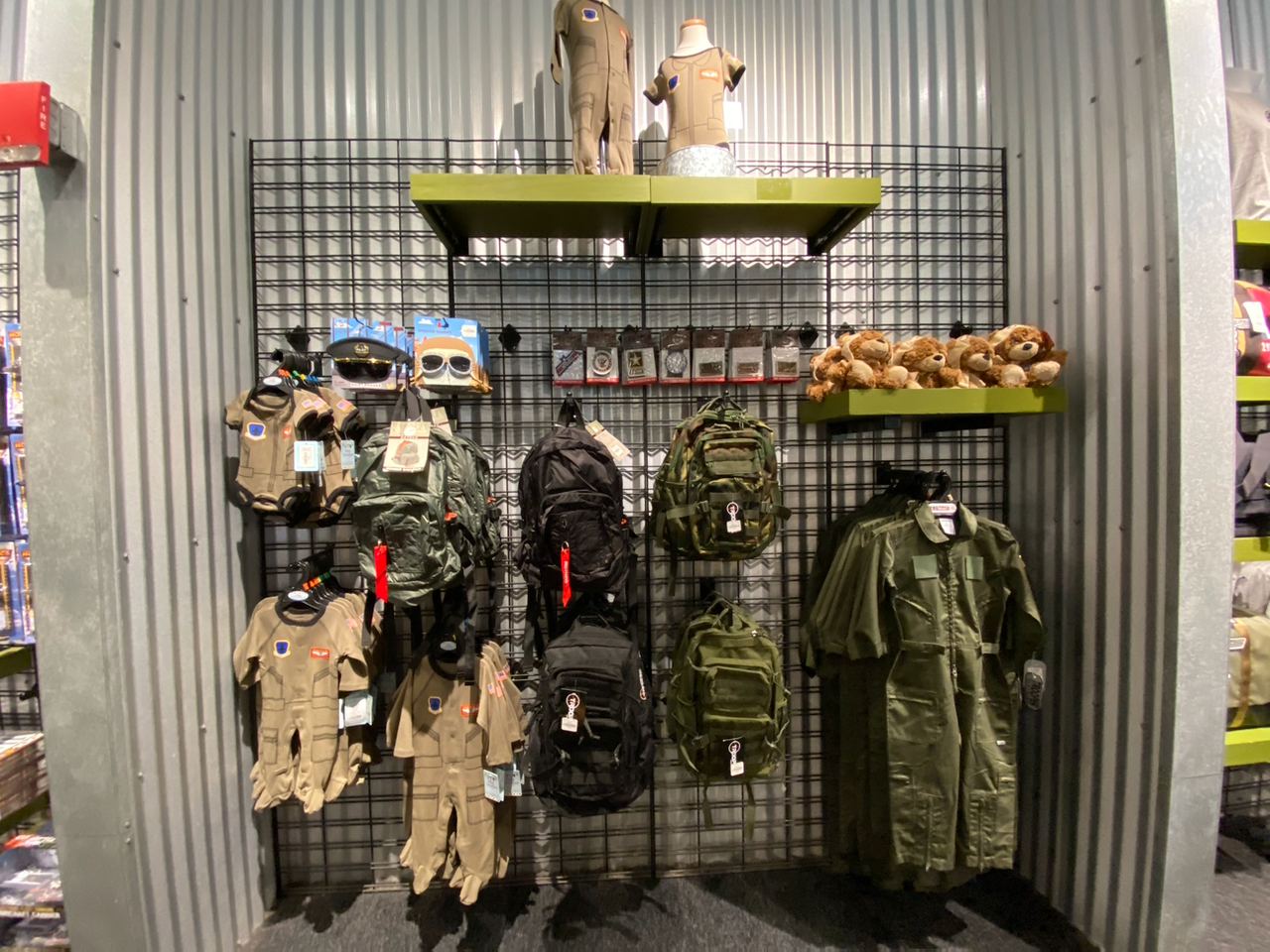 Are you looking for that perfect birthday or Christmas gift? Don't forget a gift for the budding aviator in your life. The gift shop features an array of fun aviation-themed clothing and toys for children. These would make wonderful gifts for someone special and help keep a younger generation interested in the history and adventure of flight. You may become a hero to them if you get them something special from Pearl Harbor Aviation Museum Gift Store.
For the avid reader or for the person who wants to learn more about aviation history and its role in WWII, the Aviation Museum Gift Store has a selection of books to broaden your knowledge of the history of WWII and the machines that brave pilots took into combat. From harrowing personal accounts to in-depth analyses, learn more about the role that aviation played in the greatest conflict in history.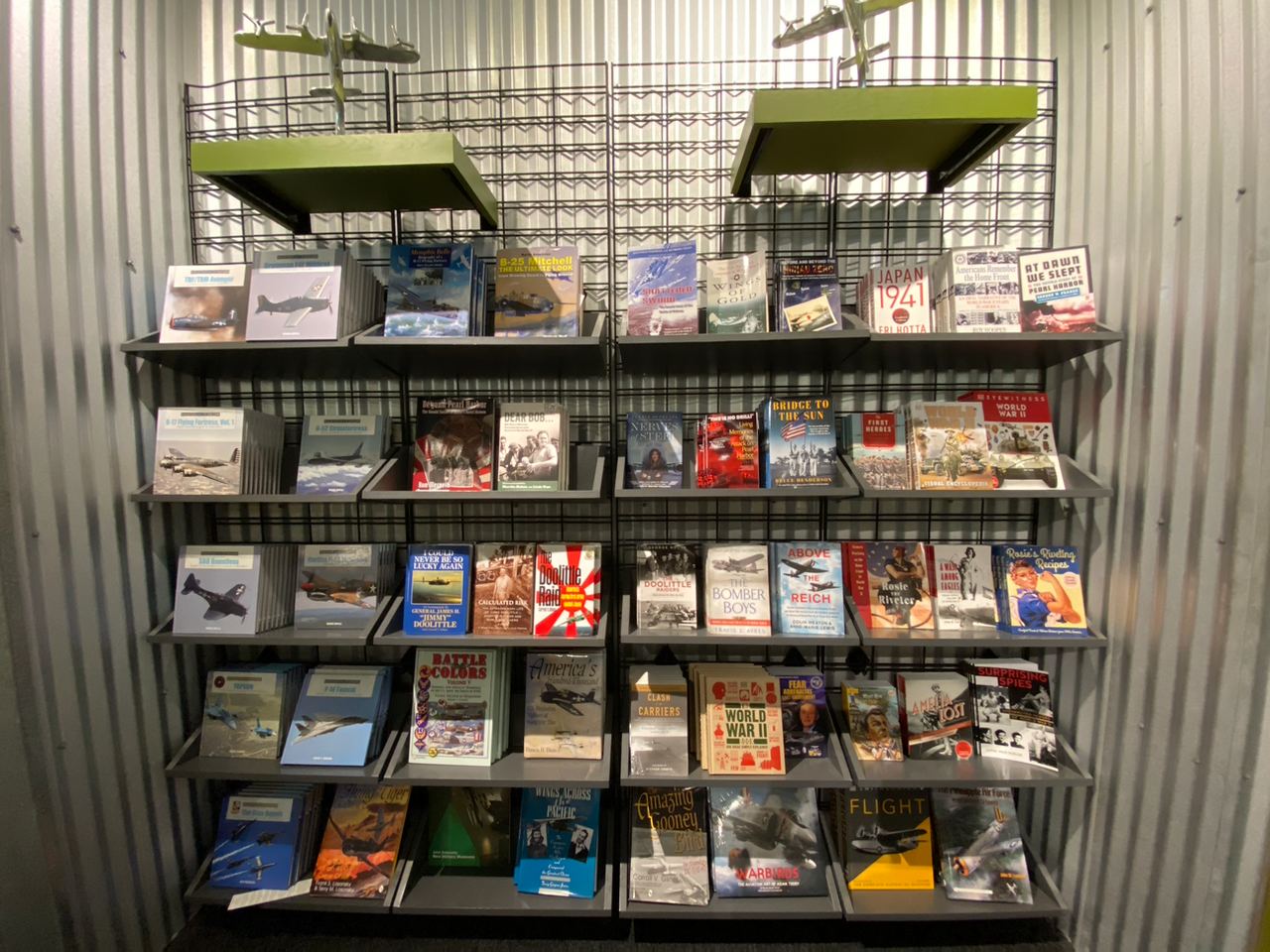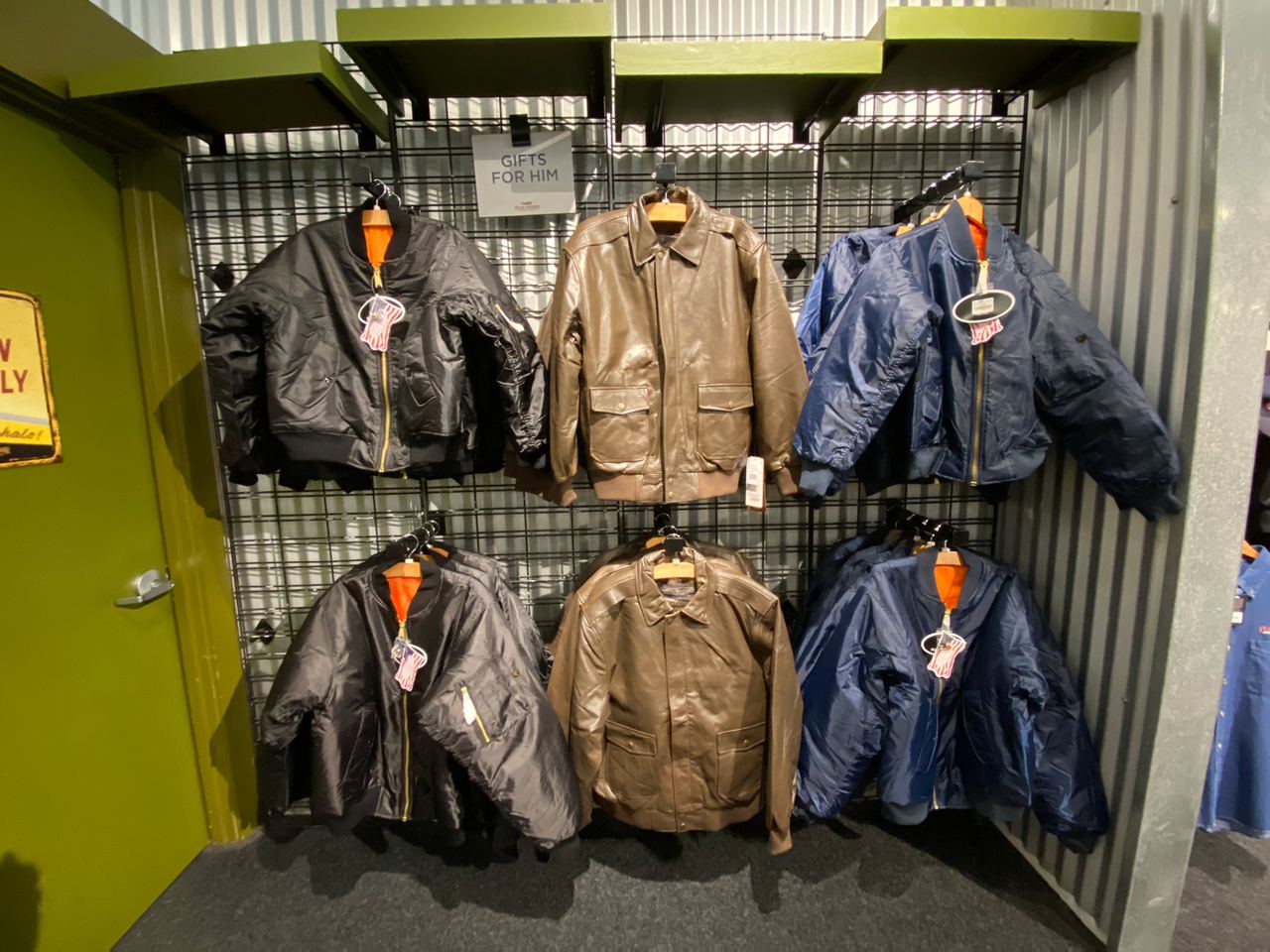 While a nice warm jacket may be the last thing on your mind in Hawaii, there are actually a few (very few) places in Hawaii where a jacket is necessary. They would be, however, great for those cold days at home. You could wear it to keep you warm and remember the warm days on the Islands.
The Pearl Harbor Aviation Museum gift Shop isn't just for men. There are many shirts, hats, and accessories designed for women as well. Great as gifts or for yourself, have a look through the collection of women's designs.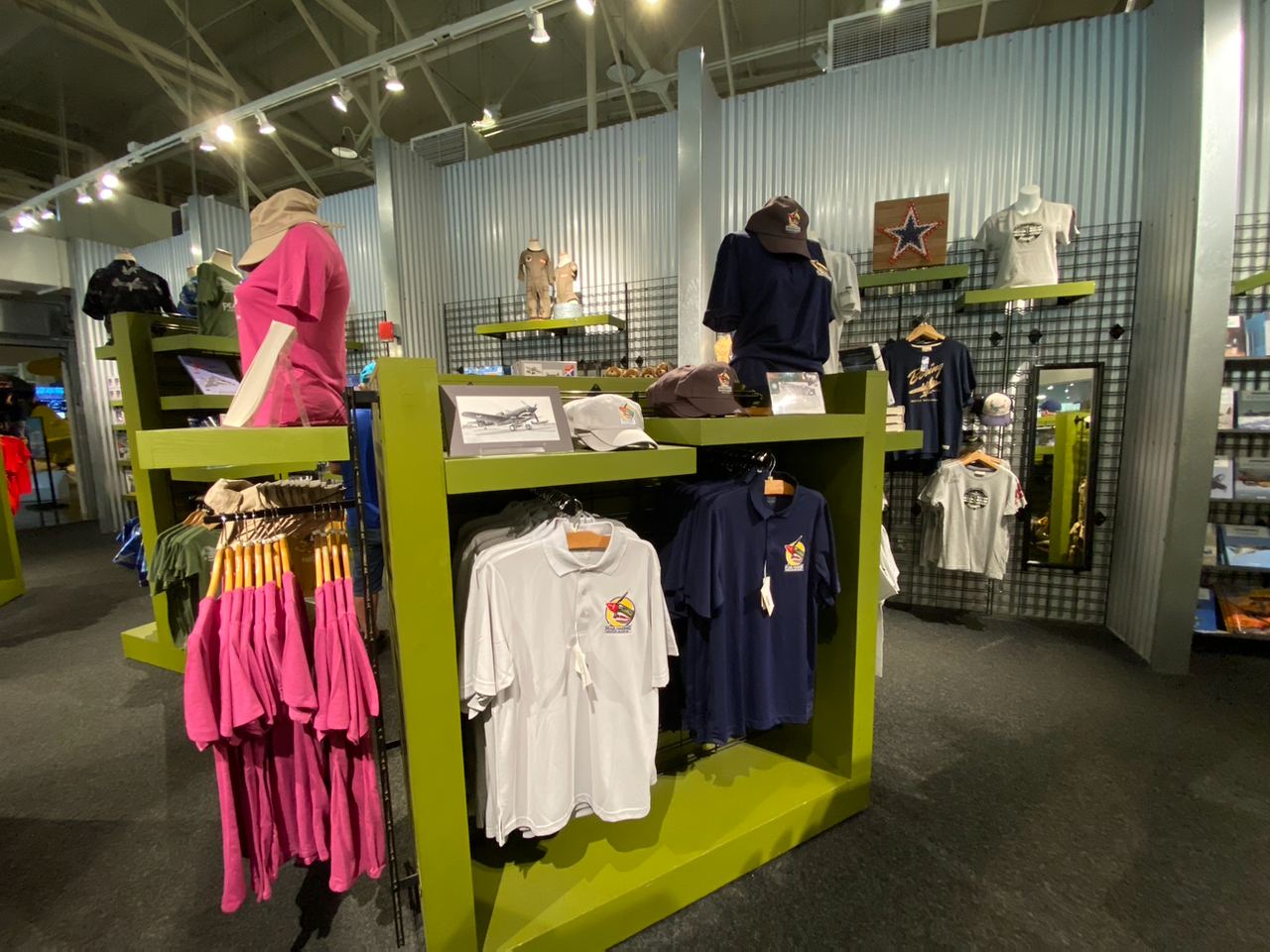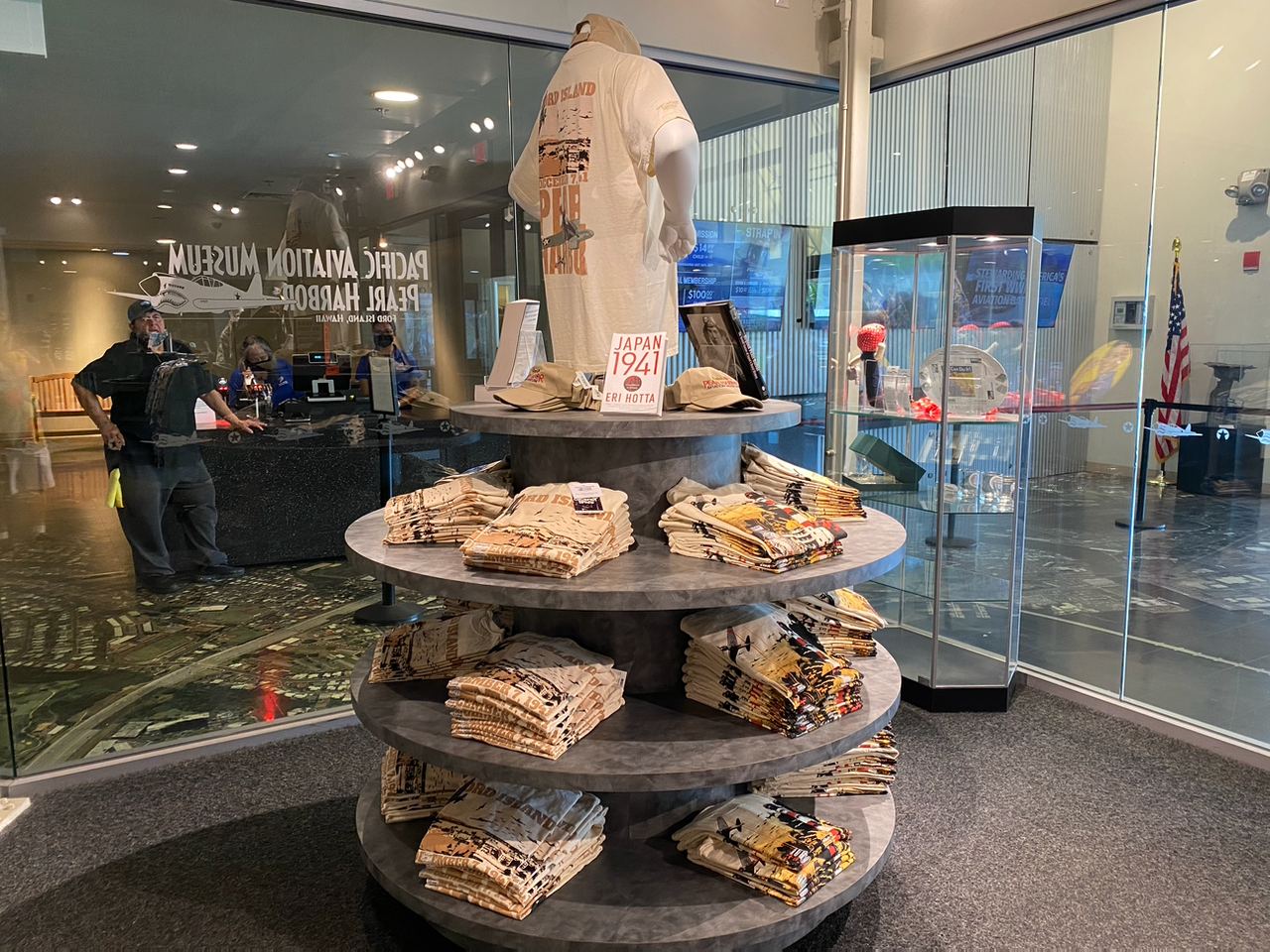 T-shirts are a staple of gifts to bring back for people. T-shirts truly do make the perfect gift. The Pearl Harbor Aviation Museum Gift Store has a wide variety of aviation-themed designs perfect for the aviation fan or history buff. Pick up something for your friend, neighbor, or even co-worker and give them this opportunity to not just get a shirt as a gift from you but a memory.
The Aviation Museum Gift Store has a variety of toys and models to collect. Great for kids or the kids at heart. From popular die-cast children's toys to collectible model aircraft, be sure to check out their line of toy planes. They make great gifts and can lead many to reminisce over childhood memories of running around playing with their toy planes.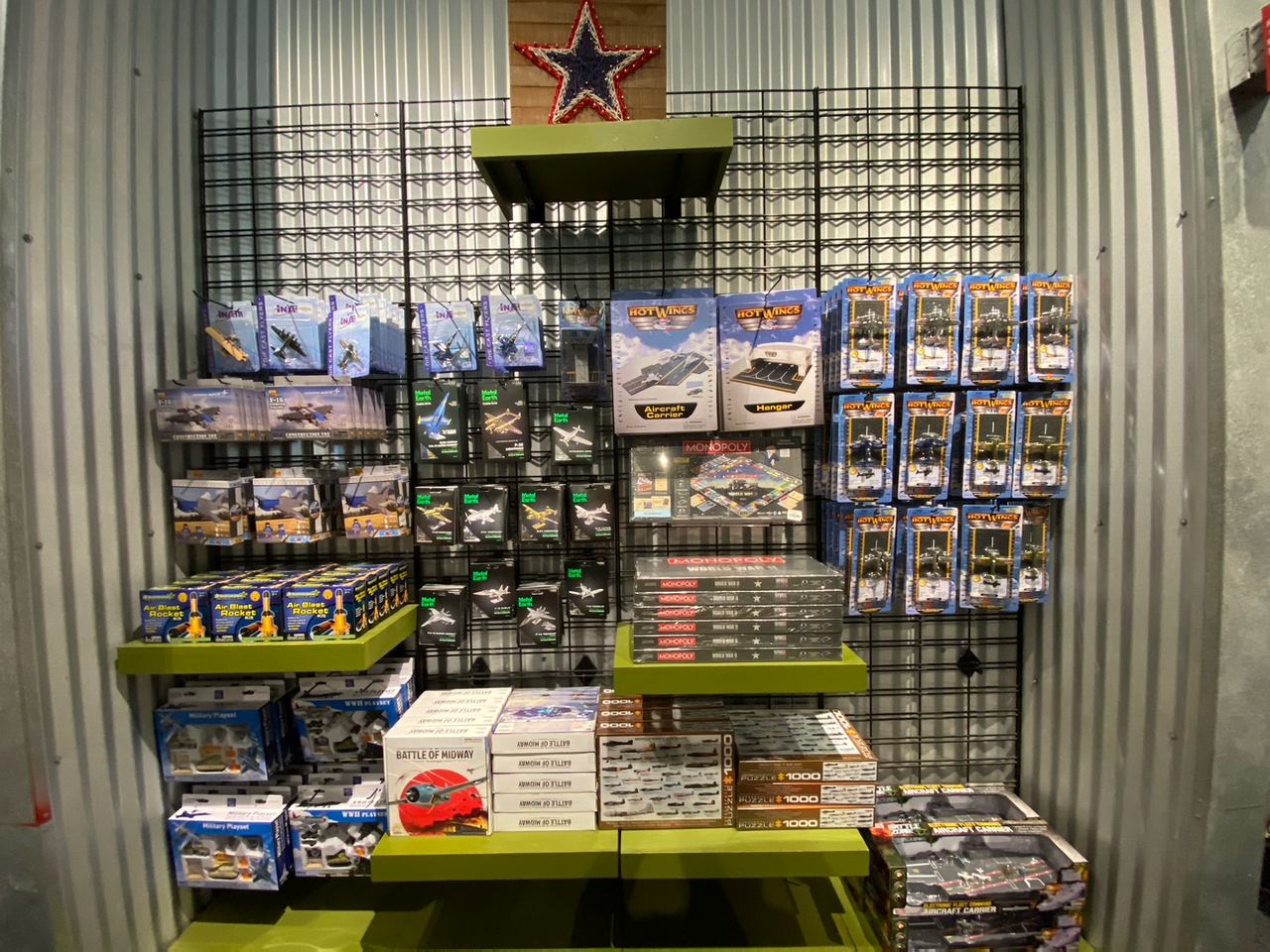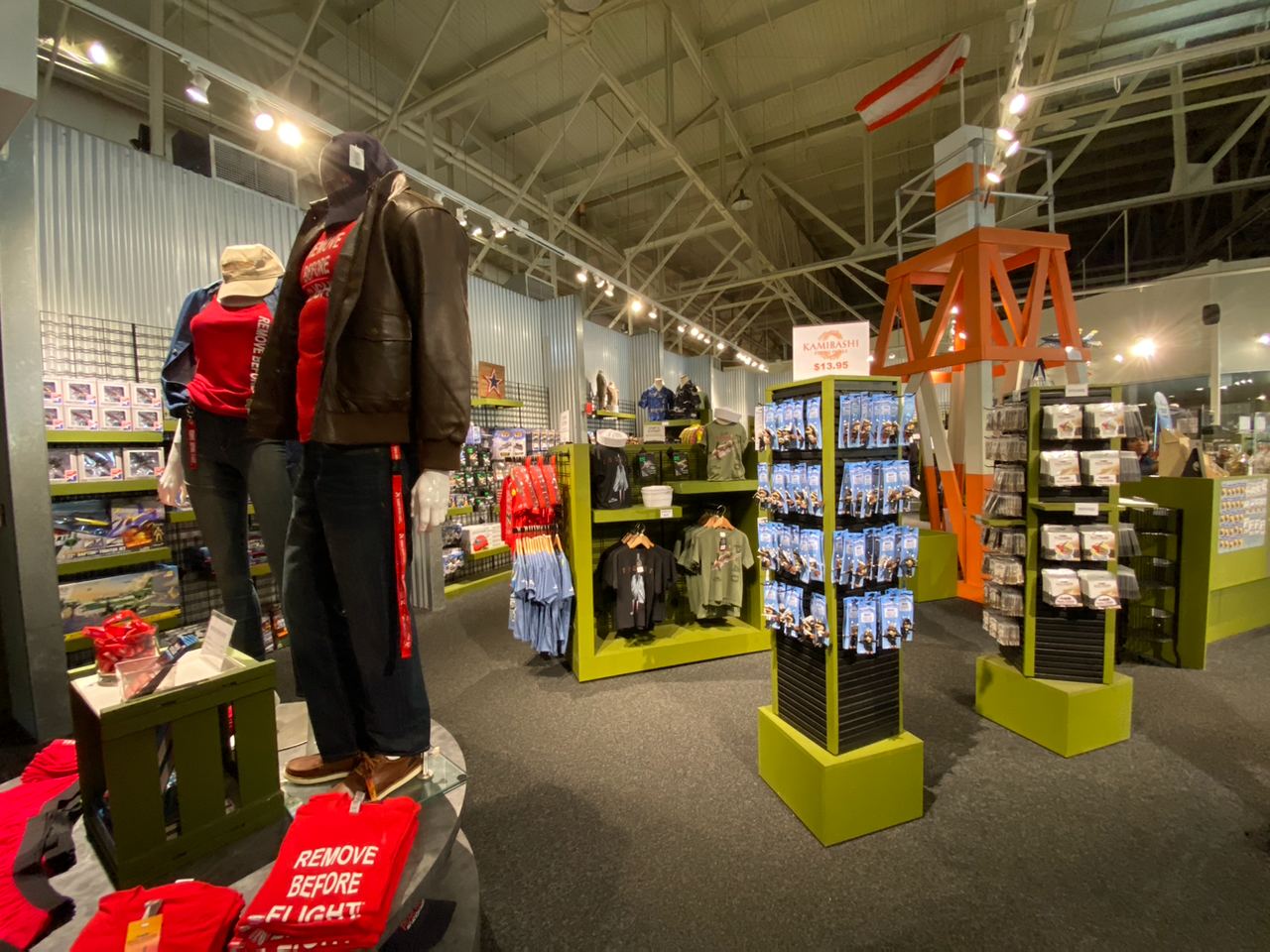 The gift store has a great variety of keepsakes and memorabilia for you to browse through. Your purchases will help to keep the Pearl Harbor Aviation Museum operating and possibly expand its collection of vintage aircraft. Besides that, by giving one of these items as a special gift from Hawaii to someone, you are truly helping to keep the history of our country alive. Imagine your daughter or grandson walking to school and wearing the beautiful shirt mom and dad or grandma or grandpa brought her from their Hawaiian vacation and hundreds of people each day see the words " Keep the History of Our Nation Alive " and " Pearl Harbor Aviation Museum", " Pearl Harbor Attack 1941 " etc. Viewers for a moment may become curious and check online in order to learn more info on this matter. You did not just buy a gift for your loved one. You have bought a gift for thousands.
Before leaving the Aviation Museum, be sure to stop by the gift shop and have a look around. You never know what you may find. You may find the perfect gift for you or your family so that you can remember your trip to Hawaii. Pearl Harbor Aviation Museum Gift Store offers a beautiful collection of well-designed clothing for teens and people.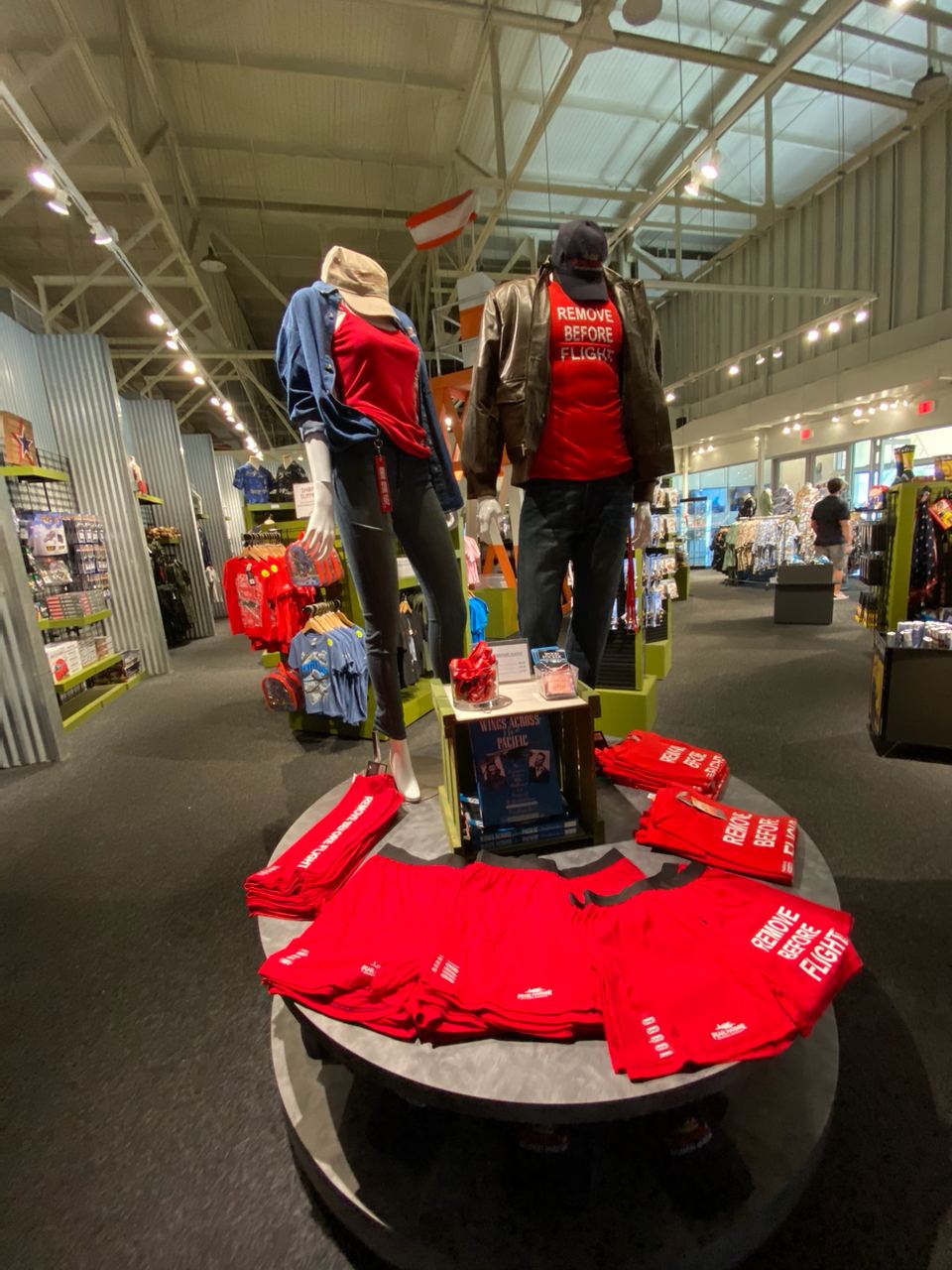 Best Pearl Harbor Tours - NOW ON SALE
The following tours are recognized as the most popular Pearl Harbor Tours on Oahu. While generally, our price is the lowest in the market now, for a limited time, they are on sale too.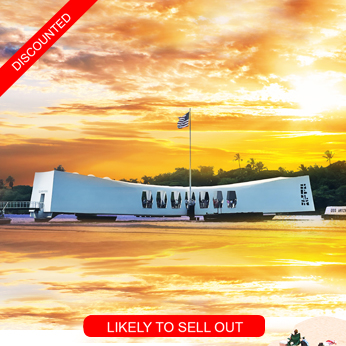 Pearl Harbor, USS Arizona Memorial monument and a short Honolulu city tour
Duration:about 4.5 - 5 hours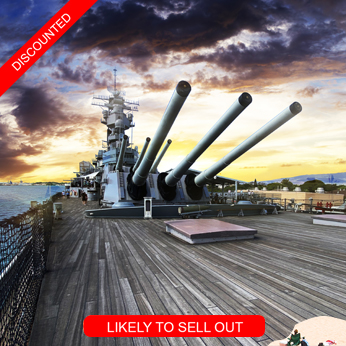 Pearl Harbor, USS Arizona Memorial, USS Missouri Battleship and a short Honolulu city tour
Duration:about 7 - 8 hours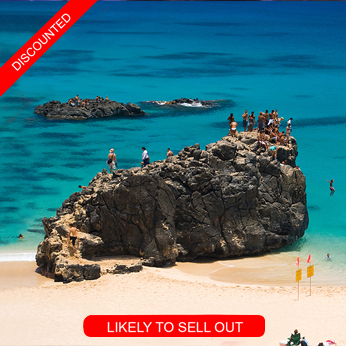 Pearl Harbor, USS Arizona Memorial, and Oahu circle island tour
Duration:about 9 - 10 hours