Dec 7, 1941 The Attack on Pearl Harbor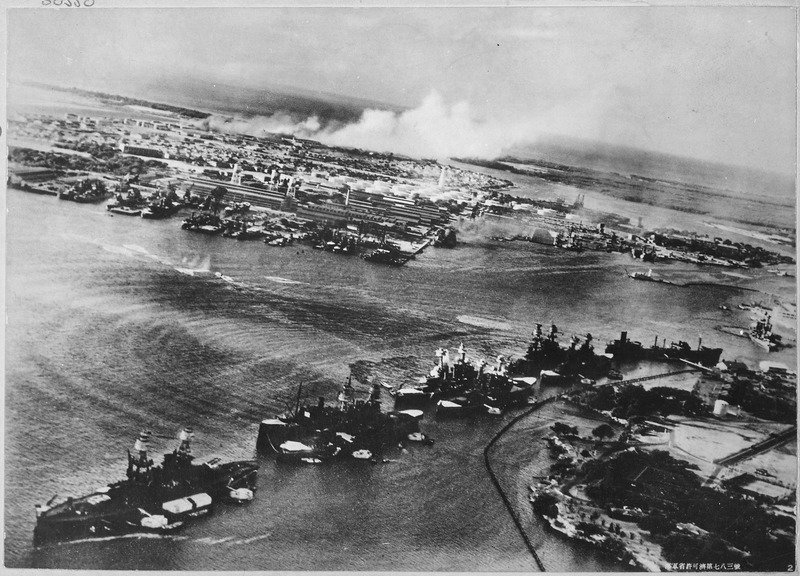 The attack on Pearl Harbor was in the planning for over a year. Japan engineers were able to modify their torpedoes to be able to be launched in Pearl Harbor's shallow water. Next, some of their best pilots train secretly for months in torpedo and dive-bombing training. Their goal was to surprise and destroy the US Pacific Fleet's aircraft carriers and Battleships so the US could not interfere with their military plans to attack Southeast Asia.
Japanese intelligence knew there would be over 100 ships at Pearl Harbor on Dec 7th. However, their pilots were told to concentrate their attack on the three aircraft carriers, the mighty battleships all docked on Battleship Row, then hit the cruisers and the destroyers. Carefully planned for early Sunday morning, this sneaky attack was executed flawlessly, but with one gigantic error, none of the aircraft carriers were in Pearl Harbor.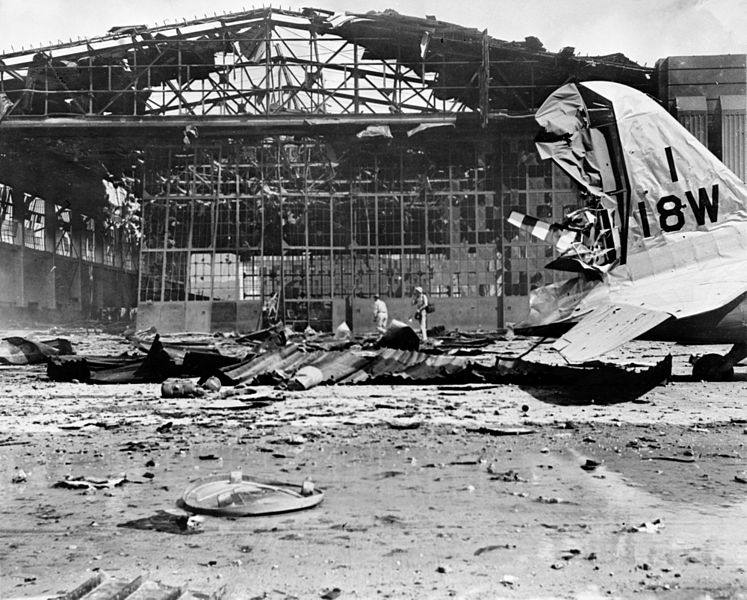 Before attacking the ships at Pearl Harbor, the Japanese focused on destroying Oahu's airbases and aircraft. The first wave of attack of 183 Japanese planes destroys the airfields at Wheeler, Hickam, Barber's Point, and Fort Island. Runaways were put out of commission, and over 300 aircraft were destroyed. Now, there was no way the US could stop its attack on Pearl Harbor, and the Japanese Navy fleet, including their four aircraft carriers, were safe from US land-based bombers.
Part of the first wave of enemy aircraft attacked Pearl Harbor. The Battleship Arizona had a direct hit from a diver bomber in which its armor-piercing bomb went through her desks and explored her ammunition component, breaking the ship into and causing the deaths of 1,177 sailors and marines.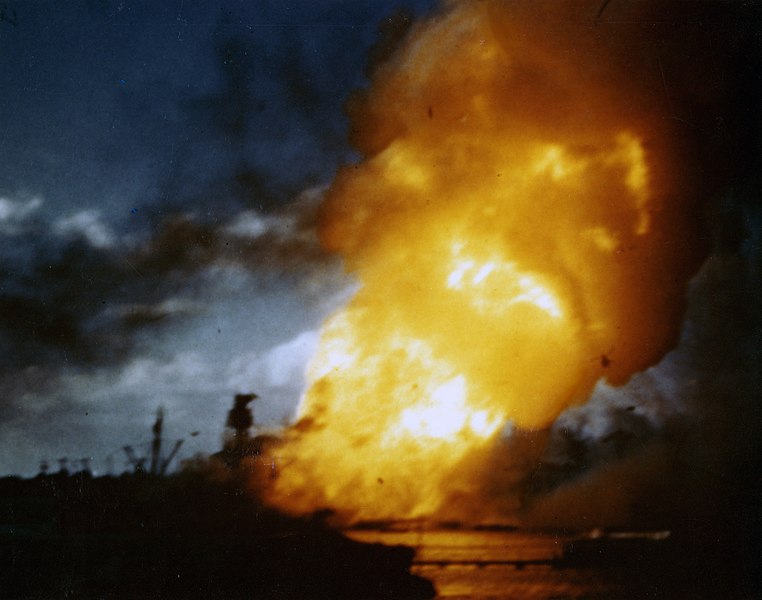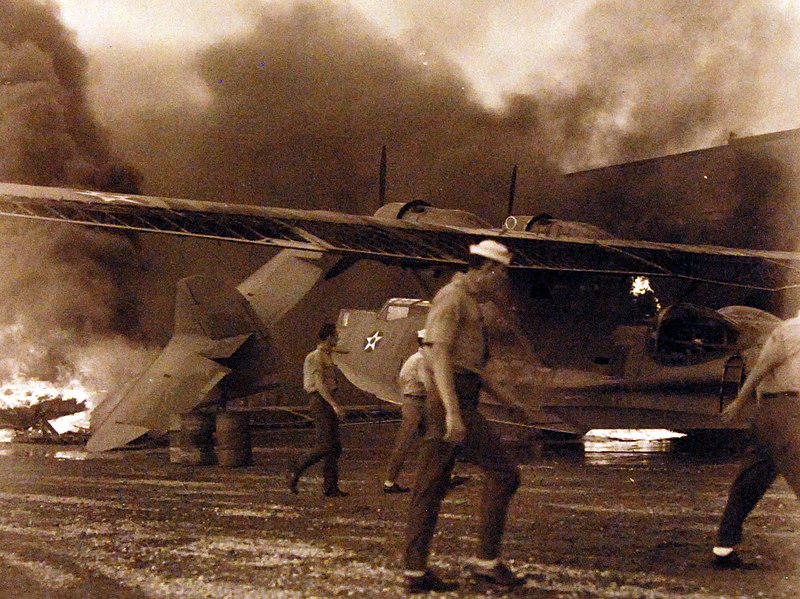 The second wave of 171 Japanese aircraft was divided into three groups, two to concentrate on Pearl Harbor and the other to attack Kaneohe Marine Base. In a short time, 20 ships were destroyed or crippled, including four Battleships being sunk and four severely damaged. By the time the attack was over, 2,403 sailors, soldiers, and civilians had died, and 1,000 were wounded.
The Japanese lost 29 aircraft, five midget submarines, and just 64 casualties. The Japanese command decided not to go back for the third wave of attack because their Admiral felt their mission was accomplished in knocking out the US Pacific Fleet, and they were confident they could easily beat the Americans in the future in a short and victorious war.