By the end of July 1945, the Japanese Imperial Navy and Airforce had been destroyed and could not conduct any further major combat missions; the Allied invasion of mainland Japan was imminent. Then on August 6, the United States detonated an atomic bomb on Hiroshima, and three days later, another nuclear weapon destroyed the city of Nagasaki. Following the destruction of these two cities, Emperor Hirohito intervened and ordered the Supreme Military Council to accept the Allies' terms for surrender.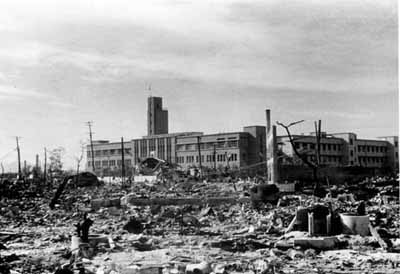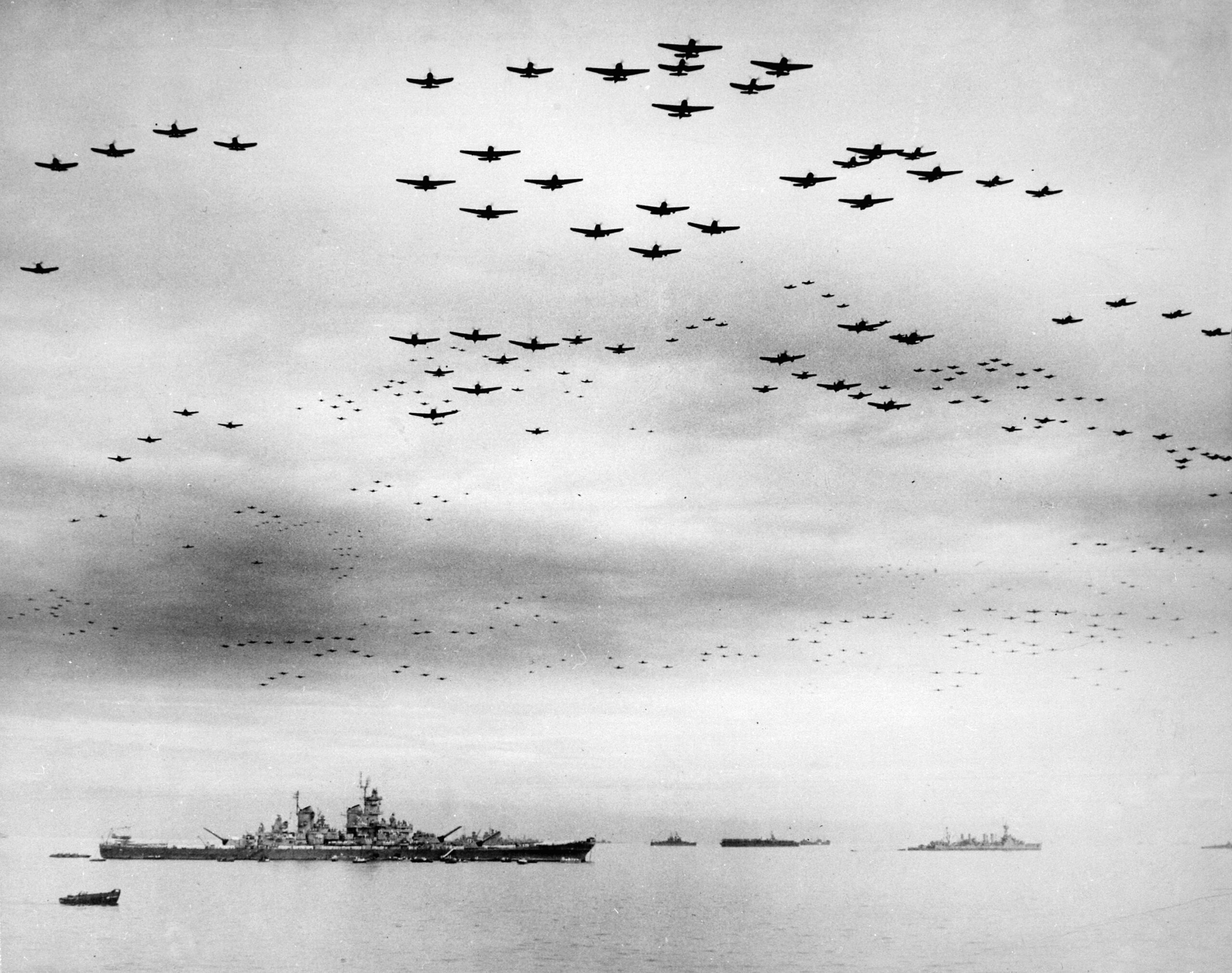 The formal surrender date was set for September 2, 1945, and Captain Stuart Murray of the Battleship Missouri was informed that the ceremony would take place on his ship. Accordingly, the crew started to paint and clean the USS Missouri for the upcoming ceremony, and she entered Tokyo Bay on August 29. On September 2, Fleet Admiral Chester Nimitz boarded USS Missouri at 0800, followed by General of the Army and Supreme Commander of the Allies, General MacArthur, who arrived at 0843.
Japanese representatives arrived at 0856, led by Foreign Minister Mamoru Shigemitsu. Then at 0902, General MacArthur conducted the 23 minutes surrender ceremony in which he called for justice, tolerance and rebuilding. Next, General MacArthur and Admiral Nimitz were the first to sign the Japanese surrender document; then, the following international delegates signed on behalf of their countries: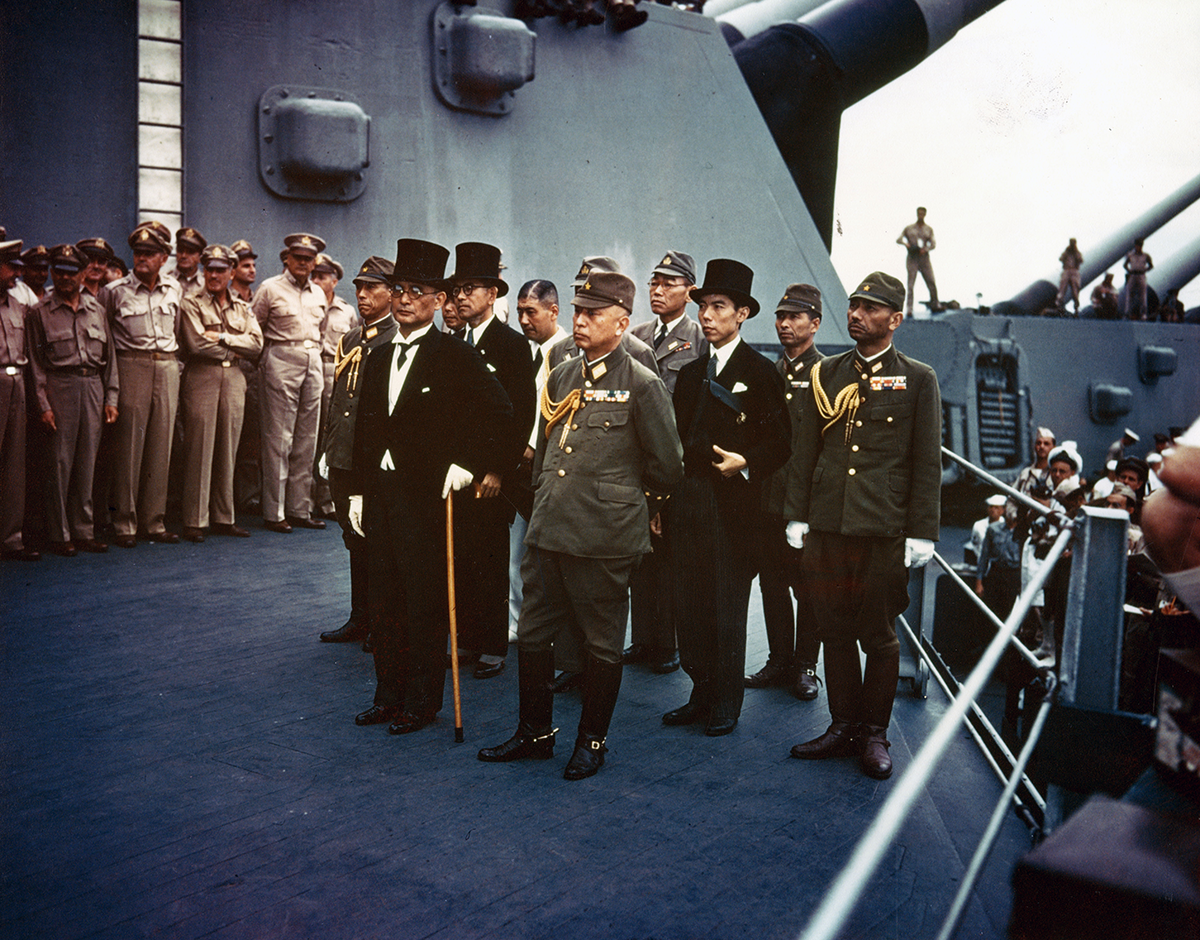 For China- General Hsu Yung-Chang
For the United Kingdom- Admiral Sir Bruce Fraser
For the Soviet Union- Lieutenant General Kuzma Derevyanko
For Australia- General Sir Thomas Blamey
For Canada- Colonel Lawrence Moore Cosgrave
For France- G?n?ral de Corps d'Arm?e Philippe Leclerc de Hauteclocque
For the Netherlands- Lieutenant Admiral C. E. L. Helfrich
For New Zealand- Air Vice-Marshal Leonard M. Isitt
For Japan- Mamoru Shigemitsu -On behalf of the Emperor & its Government
For Japan- General Yoshijir? Umezu, Chief of the Army General Staff
The 11 Japanese delegates left at 0930, and World War II was officially over. After the Japanese surrender, the Battleship Missouri was awarded three battle stars for its contributions to WWII.
After WWII, the Battleship Missouri had two tours of duty in the Korean War and fought valiantly in the Gulf Persian War. Today the USS Missouri is a Museum Ship docked at Ford Island, Pearl Harbor, and is open to the public 362 days a year. While touring the Battleship Missouri, visitors can stand precisely where Admiral Nimitz and General MacArthur signed the Japanese surrender document.