Design of The Uss Arizona Memorial
The architectural design of the USS Arizona Memorial was awarded to Alfred Preis, who was imprisoned on Sand Island during WWII because of his Austria birth.
The Navy's only requirement is that the new structure holds 200 visitors at a time and be a bridge floating above the ship but not touching any parts of the hull.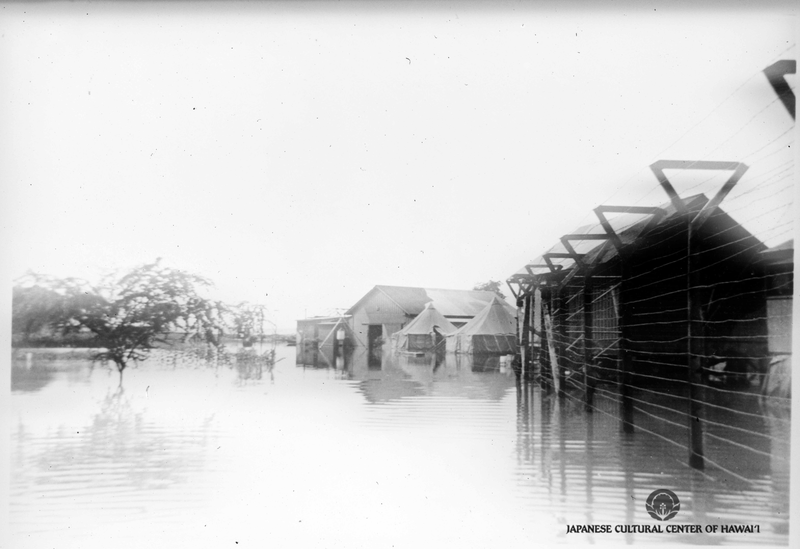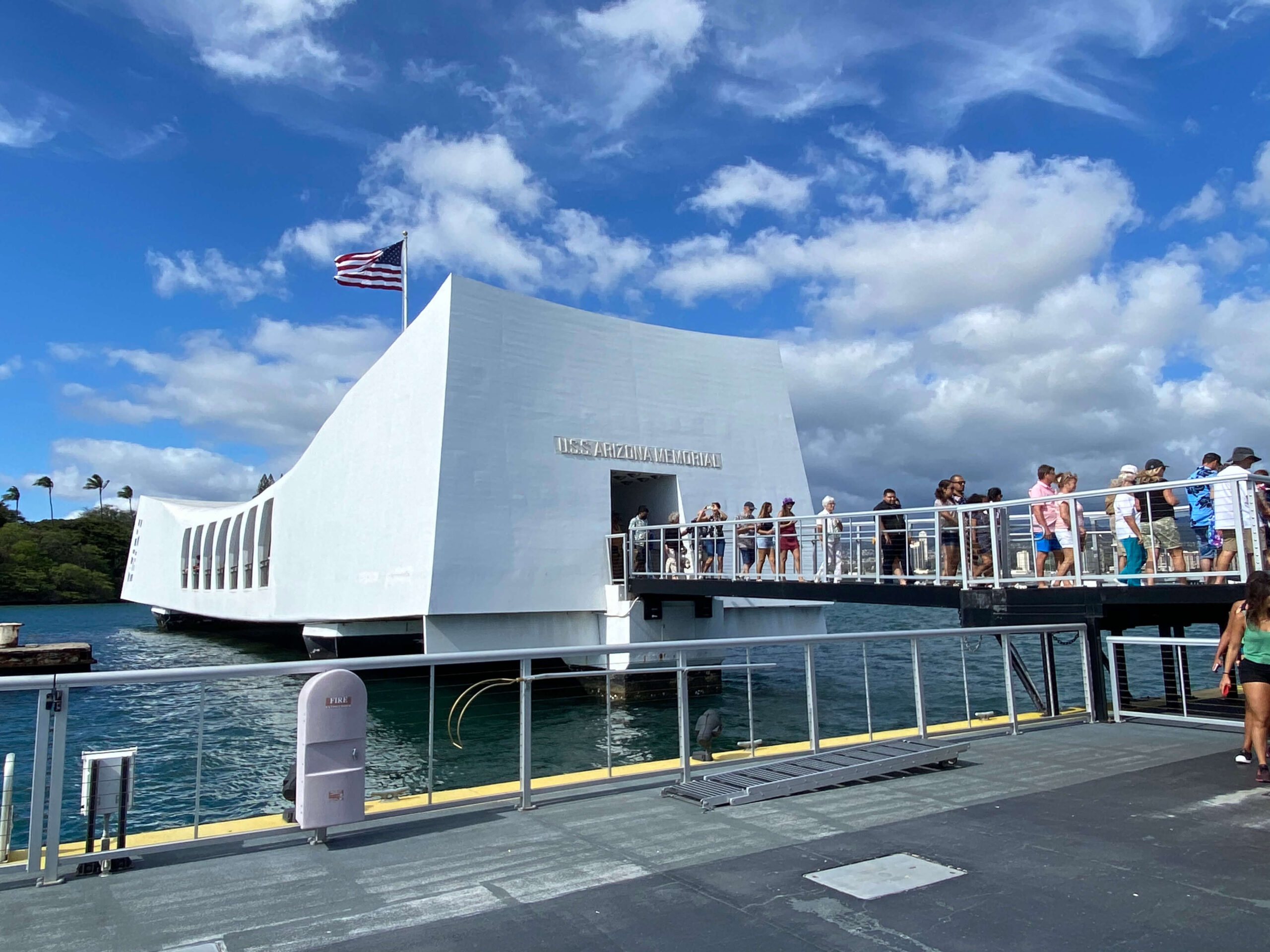 Alfred Preis's description of his 184-foot structure was: "Wherein the design sags in the center but stands strong and vigorous at the ends, expresses initial defeat and ultimate victory … The overall effect is one of serenity. Overtones of sadness have been omitted to permit the individual to contemplate his responses … his innermost feelings."
Upon docking at the Battleship USS Arizona Memorial, there are three main sections to the structure: The first room, the entrance of the Memorial, is also called the Flag room. Here military flags are stationed against each of the walls. If you purchase a US flag flown over the USS Arizona Memorial, this is the room the US Navy uses each year, usually done on Dec 7th and Memorial Day.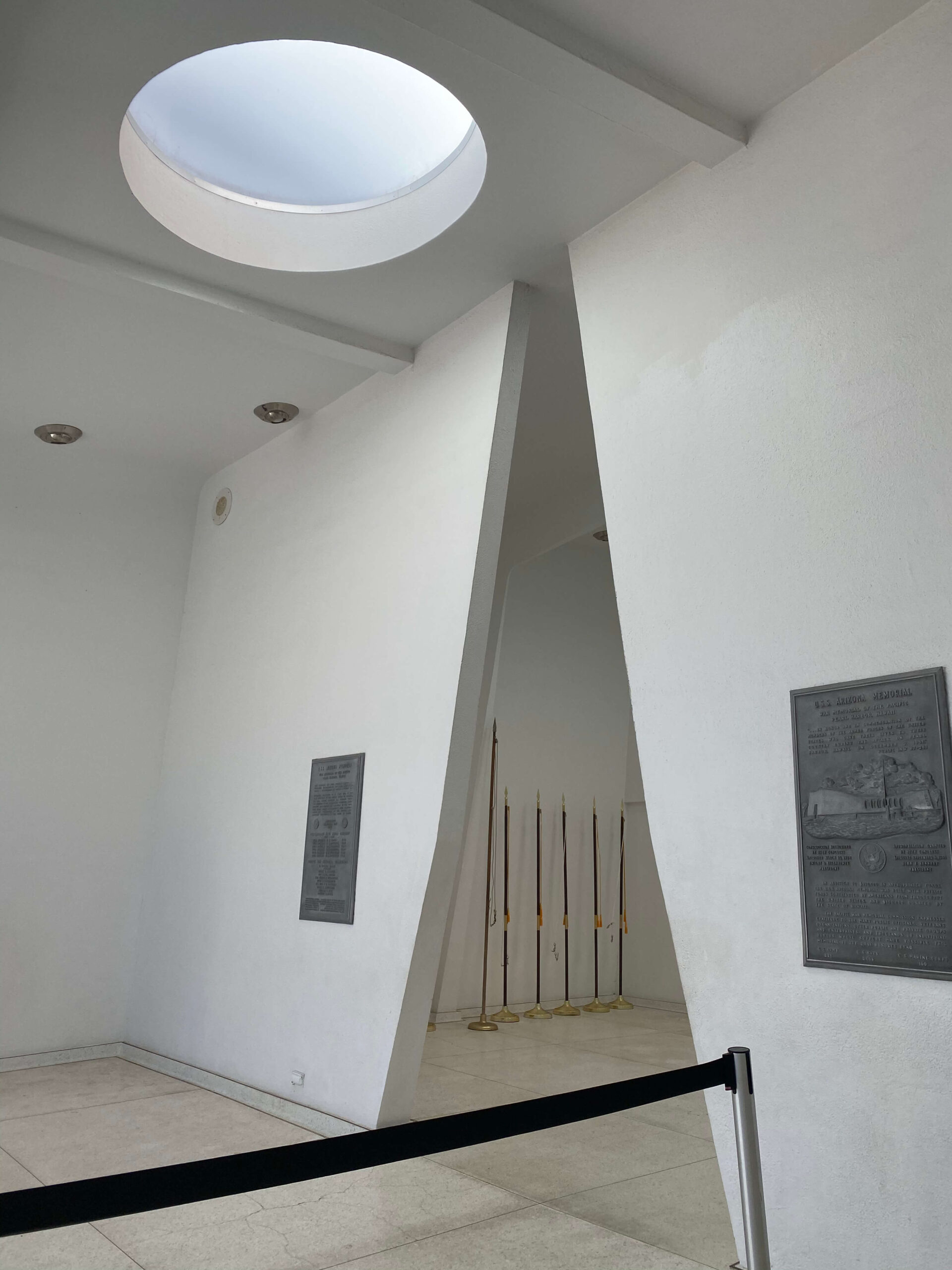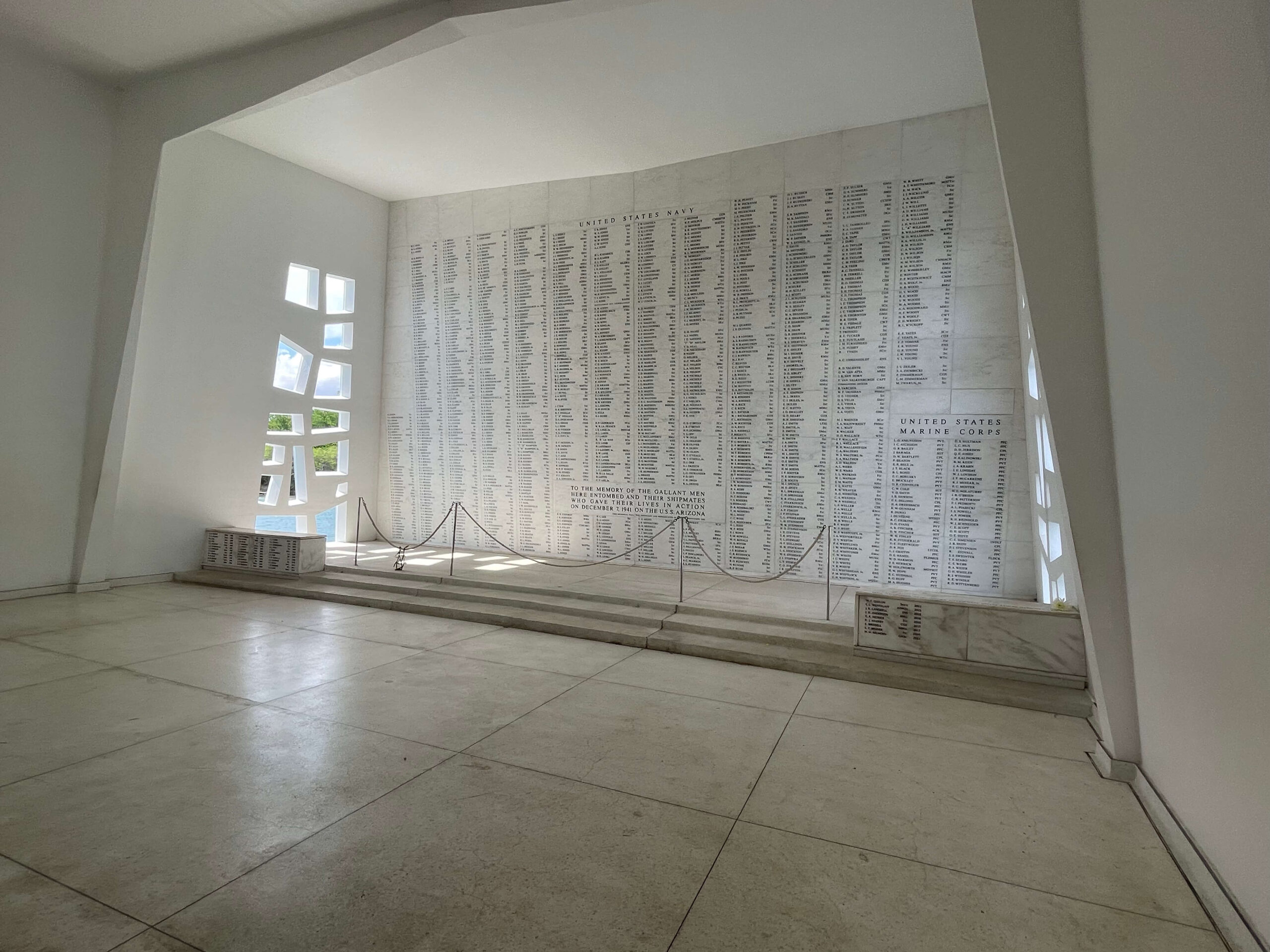 The center or the assembly room is open and spacious, with seven large windows on either wall, representing the date of the attack. Visitors can view the Battleship Arizona below, the Pearl Harbor Visitor Center, Ford Island, the Battleship Missouri, and the military bases of Pearl Harbor.
Within the assembly, the room is a large opening on the floor of the Memorial called the "Well," in which visitors can look down and see the the Battleship Arizona and pay their respects by throwing flowers into the water. Only flowers can be thrown in this opening, not leis, due to the National Park Service's environmental concerns about the negative impact on marine life the string of the lei would cause.
The shine room has the names of the 1032 fallen battleship USS Arizona servicemen carved in marble in alphabetical order. To the left of the shine, there is a plaque with 44 names of sailors that survived the bombing but later wanted to be interned with their shipmates within the Battleship. Throughout the years, the National Park Service has accommodated these intern requests and has conducted private ceremonies for their families aboard the Memorial. In a few instances, the survivor did not have any family to attend the services; in these cases, the National Park Services invited the Pearl Harbor Visitor Center employees to participate so he could receive a proper burial.